I know we're in the past but I want you in my future too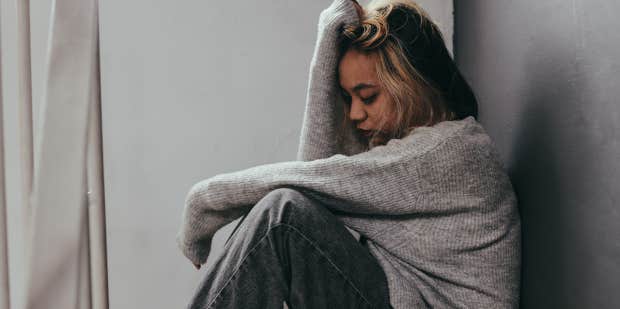 By Josie Griffith
I know that when I think of you, when I think back to every important moment in my life, you have always been a part of it. Even if you're not there the whole time, I can still imagine you.
I want you to know that I see you in my future too.
Maybe not grow old, but grow. And change. Become the best version of myself. There was never anyone but you.
It feels weird to say that after all this time. Because we have more than a past.
At this point, we have a story. The one we've talked about a thousand times, but everyone we both know. One that we have circled over and over again.
Because that's the thing with you, with us: there doesn't seem to be an end in sight. I don't know how this will turn out. I don't know where it ends, but I remember exactly how it started.
But that's the problem. I can't stop and start over with you. Not after everything we've been through together, not after every sleepless night, every half-smile, every missed call.
I'm so used to saying goodbye to you that I don't know if I'll be able to stay.
If there's one thing you've taught me, it's that sometimes staying just isn't enough. Wanting and needing are two different things. And sometimes, even if we want to hold someone back, we have to release them. Let them float away so that they may turn into memories.
That's not how I want things to go. I don't want this to end. I don't think I could bear it.
I think my heart would break for all the things we never got to do or say. I'm just asking you, where do we go from here? It's up to you now.
Advertising Is your relationship worth fighting for? Get clarity with a psychic reading. Click here and get 10 minutes for $1.99!
I said all I could say. I begged and begged you to love me or let me go. I think you want to be good enough, that you don't want to let me down. But all this, this questioning and this waiting, it leaves me even more down.
I know you will always be by my side. But I also want you by my side. I'm not saying it's going to be easy. It's gonna be really hard. We are going to have to figure out a lot of things.
But I want to do this. And I want to do everything with you.
We both tried to move on. Go down other roads but we always end up here, looking for solace or answers or both. I want you to understand that I can't wait any longer without knowing for sure where you stand.
I can take a lot and I can handle just about anything you throw at me. But having to do this, whatever it is, the back and forth makes me dizzy.
Related stories from YourTango:
So, I'm asking you one thing: let me be there. Let's do it for real this time.
I don't have all the answers and I don't expect everything to be perfect. But I know that I am with you. And if you're with me, I think it could be something amazing.
I'm tired of putting everything on hold just to replay everything in my head. Just to miss you again.
It's yours. I just want you to know that if you're in, so am I.
More for you on YourTango:
Josie Griffith is a blogger and lifestyle writer living in Baltimore, Maryland. She contributes to Unwritten, Thought Catalog, Puckermob, and more. Follow her on Twitter or facebook.
This article originally appeared on Unwritten. Reprinted with permission from the author.